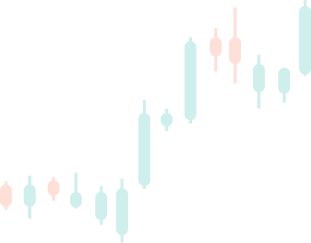 FAQs
If your question isn't answered below, contact us via our 24/7 live chat support in the bottom right of our website. We'll be happy to help you!
Company
What is HowToTrade?
HowToTrade is the only Academy to Career Trader Program. Our mission is simple - find talented traders and turn them into career traders.
We nourish traders inside our trading room. Inside HowToTrade's trading room our team of trading coaches will show traders of all levels the correct path to becoming a full-time career trader.
Inside our Trading Room we have hundreds of hours of educational courses which cover the very basics all the way up to the most technical knowledge. Every day (Monday - Friday) there are up to 6 live streams per day, which will help you read and understand the markets.
Who is HowToTrade for?
You. If you have always wanted to learn how to trade as a career trader, or maybe you're already trading but you'd like to improve your performance, then we're exactly what you've been looking for.
Trading Room
Do you provide trading signals?
No, we are not a signal service and we do not provide financial advice. However, members can share their trade ideas with each other inside the trading room, every day hundreds of members share their own trade ideas.
Our trading trading coaches share market analysis with you daily via live streams and via posts inside the Trading Room.
What's inside the HowToTrade trading room?
A lot. Join our expert trading coaches via daily live streams, private message them or message via the live community chat. Watch hours of lessons that will show you what you need to know if you want to trade the markets. There's much more inside, join for free today and see exactly why thousands of retail traders have already joined HowToTrade's trading room.
Who is inside the HowToTrade community?
The community is made up of thousands of members just like you, from all backgrounds. We have members from all over the world, all time zones and with all levels of trading experience.
What courses does HowToTrade offer?
HowToTrade offers access to bite size elite educational trading videos; from expert trading coaches with decades of experience.
What tools do you offer inside of the Trading Room?
Lots. We have a dedicated area inside the Trading Room with tools such as the Currency Heat Map, Lot Size Calculator, Profit Calculator, Economic Calendar, and much, much more! There is no extra charge for the trading tools, everything has been custom-built for our Trading Room members.
How many live streams happen per day inside the trading room?
Typically 6. We have experienced trading trading coaches streaming 24/5 Monday - Friday. Our trading coaches are international so cover all market opening hours. Streams typically last for 30-60 minutes. All financial markets can be discussed on the live streams. Remember, you can ask the trading coaches and the community questions throughout the live stream via the live chat inside the trading room.
Trading
What is MT4?
MetaTrader 4 is a trading platform that analyzes the financial markets and uses Expert Advisors.
Do you also own ForexSignals.com?
Yes. ForexSignals.com is a brand founded by our team in 2012. We have evolved into HowToTrade.com as we believe the future of our business is much more than just Forex.
What payment methods can I use?
You can pay for your membership with PayPal, Bank or Credit Cards/Stripe payment.
Which broker should I trade with?
It's entirely up to you. We have a broker comparison page here you can refer to. It's crucial you do your due diligence before deciding to trade with your chosen broker.
Trading Coaches
Who is Nick Quinn?
Nick has been trading since 2008. He has traded most asset classes - equities, fixed income and commodities. However his preference has always been spot market foreign exchange. His style is big picture macro position trading in CFD's and currency futures contracts.
Who is Shain Vernier?
Shain Vernier is an active trader and a HowToTrade (HTT) trading coach. He has over 10+ years of market experience and is a hybrid trader with a combination of technical and fundamental analysis
Who is Connor Woods?
Connor's journey very much started at university 9 years ago, but his career accelerated after landing a job at a global FX & CFD's brokerage in a sales & support role. This experience gave him valuable insight into the functionality of brokers behind the scenes, where his trading journey really began.
How do I contact one of the trading coaches?
You can send a private message to any of the trading coaches and they will respond within 48 hours (please allow for longer if you have sent a message over the weekend, the trading coaches are not in the trading room over the weekend). You can also message the trading coaches in the community live chat if you would like your question to be discussed during a public live stream.
Affiliate Program
Does HowToTrade have an affiliate program?
Yes, we do. Visit this affiliate page here to register. The commission is paid recurring and anyone can join. There is no limit to what you could earn with us.
Can I refer friends to HowToTrade?
Yes, of course. You will receive $50 for every friend who registers and joins HowToTrade. See inside the Trading Room for your customer referral link. There is no limit to what you could earn with us.
Contact Us
I've forgotten my password, what do I do?
Click "forgot password' on the login box. You can also contact our 24/7 live chat support if you need any further assistance.
I've forgotten my username, what do I do?
Contact our 24/7 live chat support if you need any assistance or by email [email protected].
How can I contact support?
It's easy. Contact our 24/7 live support in the bottom right corner of this page, or email us at [email protected]. You can also contact the support team from the Trading Room.