---
We get it, you're not a big fan of the idea of flipping through a million different time frames.
After all, sometimes it's hard enough to analyse just one chart…
You've got a million indicators on, you've gotta read up on economic news, you've got football practice, a Fornite session, a hot date at McDonald's, then an hour's worth of Instagram stories, and another two hours watching TikToks, etc.
Well, rather than me trying to convince you why you should be using multiple time frames to trade, let's play a popular Forex game called "Long or Short" to show why you should be paying attention and putting in the extra effort to look at different time frames.
The rules are easy.
You look at a chart and decide whether to go long or short.
Easy enough, right? Okay, ready?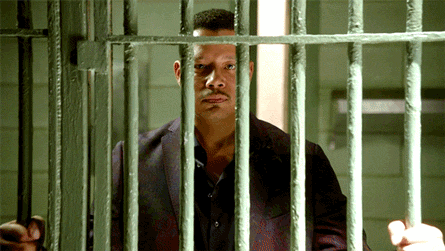 Let's take a look at the 10-minute chart of GBP/USD.
We've got the 200-period simple moving average (SMA) on the chart, which appears to be holding as resistance.
With price testing the resistance and forming a Doji candlestick pattern, it might be a good time to go short right?
Well, you can't answer but I'll bet you a bucket of pips that you would've said yes.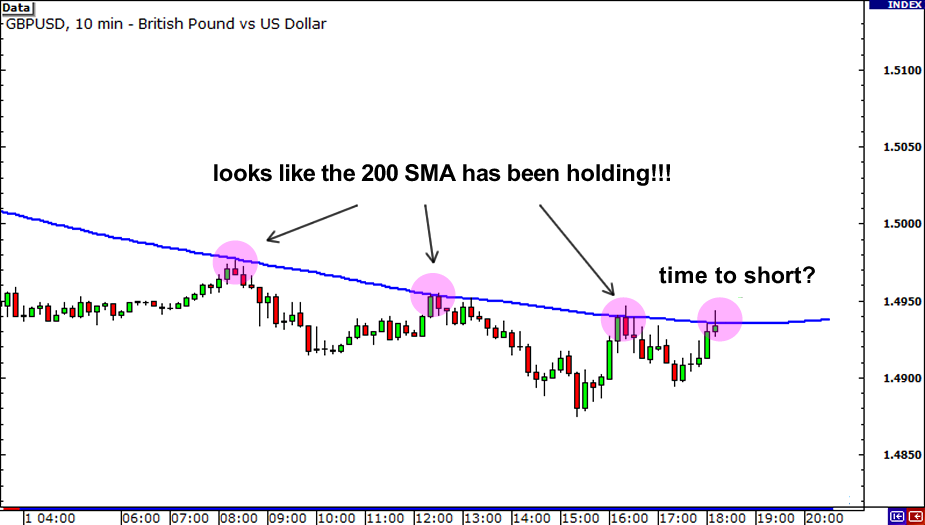 But, look what happened next!
The pair closed above resistance and rose another 200 pips!
Whoops! Oh well, too bad!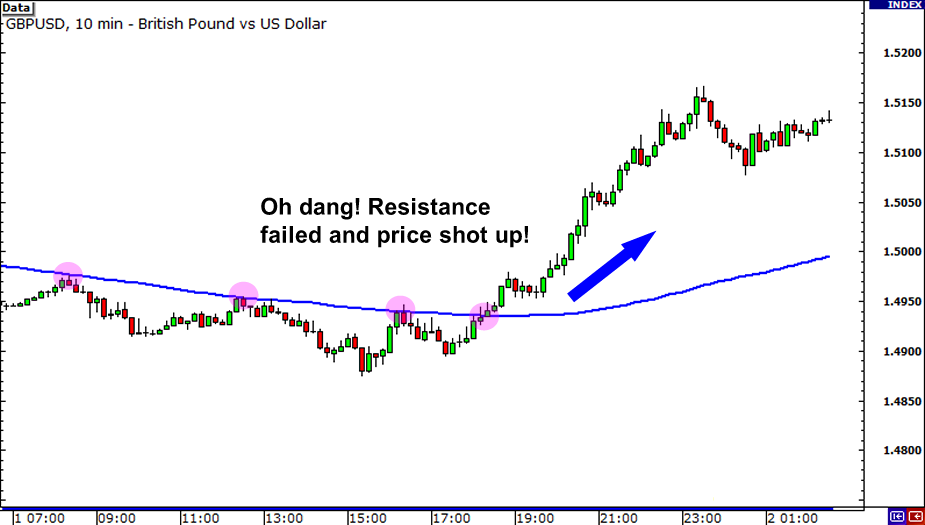 What the hell happened?
Well, let's flip to the 1-hour chart to see…
The truth is, if you had been looking at the 1-hour chart, you would have noticed that the pair was actually at the bottom of the ascending channel.
Even more, a doji had formed right smack on the support line! A clear buy signal!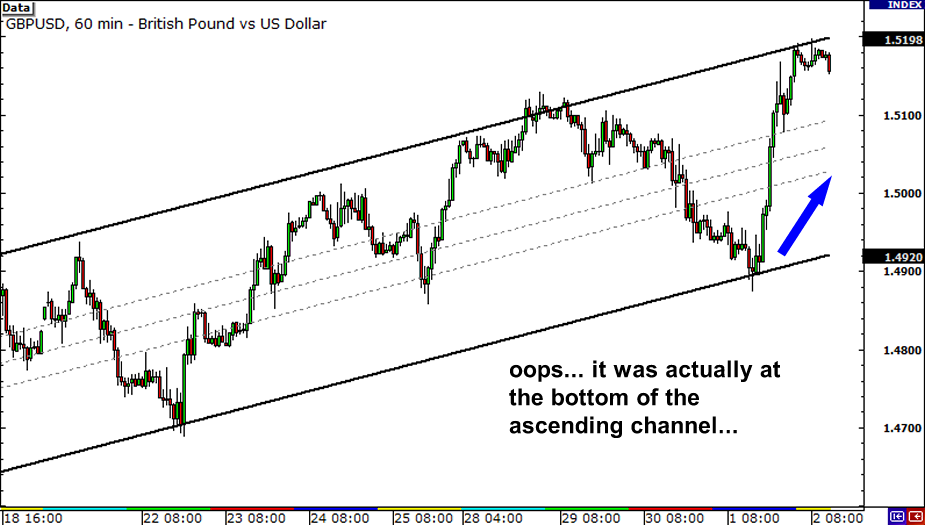 And guess what…
It would have been even clearer on the 4-hour chart.
Take a look.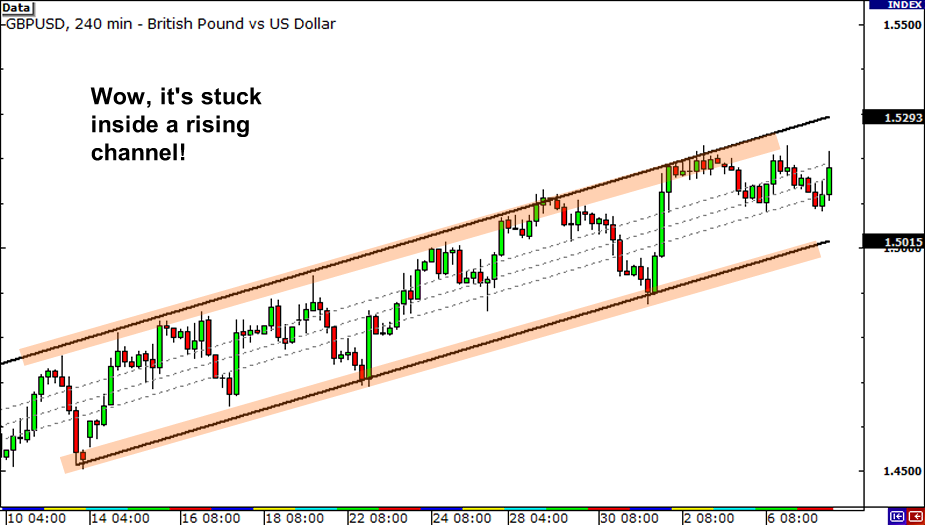 If you had looked at these charts first, would you still have been so quick to go short when you were trading on the 10-minute chart?
Probably not.
And that's why it is super important to look at multiple time frames.
And to be completely honest with you, trading using multiple time frames has probably kept me out of more losing trades than any other one thing alone.
It will allow you to see things clearly because you're able to identify where you are relative to the BIGGER PICTURE.
There is obviously a limit to how many time frames one can study.
You don't want a screen full of charts all telling you different things.
We would recommend you use at least TWO, but not more than THREE time frames. Especially, as you're just starting up.
Adding more will just confuse the hell out of you and you'll suffer from analysis paralysis (it's a thing), then proceed to go frazy.
(Frazy as in Forex crazy, frazy… get it?)
At the end of the day, it really is all about finding what works best for YOU so go ahead, open up that chart and get started!