So now that you know all there is to know about pips, spread, margin, leverage and brokers; all that's left is to do is log in, pop those charts open and start trading!
Right?
No … yes. Well, no. Look, unless you're the most humble thrill-seeker in the world, I mean. Then, by all means, you go ahead and enjoy the mild adrenaline rush of blowing all your money.
For the rest of us, let's explore the best ways to start trading. 
–
Demo vs Live Accounts
Look, as nice as it would be if we could teach you all there is to know about Forex within a week, it's not humanly possible.
Unless you're a professional scammer (Greg Secker) who will happily sell you that narrative too.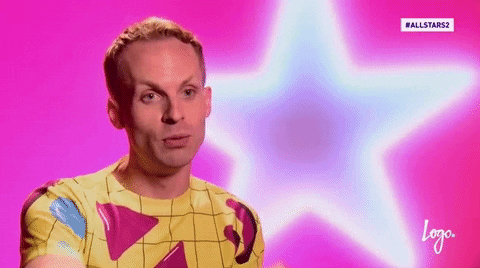 But if you and I are going to have a positive customer-mentor relationship, we gotta trust each other. So I can't lie to you about you being ready to start trading live here and now.
What you are ready for though, is Demo trading.
So my question to you is, have you heard of Demo accounts?
What's a Demo Account?
A demo account is a trading account that provides a realistic trading environment, with real-life prices, indicators and all the available tools that a live account has, but without risking your hard-earned money. 
When you open a demo account with a Forex broker, you'll receive virtual money which can be used to demo-trade, practice your trading skills, get familiar with the broker's trading platform and get a first-time experience of the dynamic world of financial markets.
Demo accounts are a great way to get your feet wet in trading and because it is fake money, you can't withdraw a penny if you have a winning streak, but equally, you can't lose your money either.
That's right, ZERO risk!
–
Studying is helpful, but experience is invaluable
There's no shame starting with a demo account – it's where all the pros first honed and developed the skills that made them into legends of Forex later down the road.
The educational benefits of demo accounts can't be denied. They offer something that simply can't be taught from just reading, a bridge from the theoretical to the practical.
This is invaluable in Forex trading as more often than not beginner traders end up burning their first account, as they fail to develop the necessary skills, mindset, and discipline needed to successfully trade a live account.
That's why experts recommend you place 50-75 demo trades on your demo account before you start trading your real $$$.
YOU SHOULD DEMO TRADE UNTIL YOU DEVELOP A SOLID, PROFITABLE SYSTEM BEFORE YOU EVEN THINK ABOUT TRADING WITH YOUR REAL MONEY.
WE REPEAT
YOU SHOULD DEMO TRADE UNTIL YOU DEVELOP A SOLID, PROFITABLE SYSTEM BEFORE YOU EVEN THINK ABOUT TRADING WITH YOUR REAL MONEY.
–
Trading a Live Account
Trading live is a different beast altogether. It's like the difference between sparring against your brother and fighting Connor McGreggor.
Trading with your live account is different from the trading demo in a number of different ways. 
The main factor that makes a significant difference between the live account and the demo account is trading psychology.
95% of Forex traders say that emotion is the main factor that cannot be recreated when comparing the two platforms.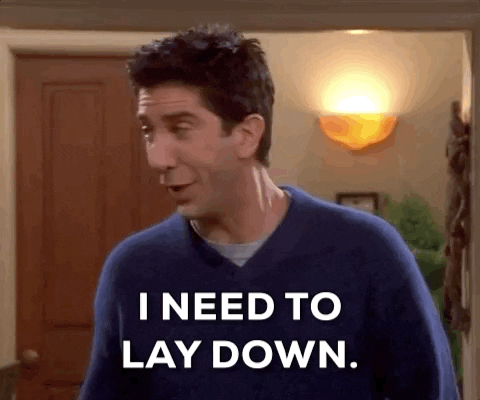 This is due to the fact that your money is NOT on a stake while using the demo accounts, and you can think clearly and rationally.
But cool-headed trades made on a demo account, have little significance when placed into real markets.
As soon as you start using live accounts, everything changes.
Regardless, of how strict your demo trading is, it is impossible to prepare yourself for the emotion attached to having real money on the line.
After all, if there was a way to prevent fear and greed, we'd all be halfway there to be profitable traders.
But sadly, there is no secret to success in Forex trading other than patience and consistency.
It is all about building a stable base and focusing and improving your trading processes.
Now, place your hand on your heart and say…
"I WILL DEMO TRADE UNTIL I DEVELOP A SOLID, PROFITABLE SYSTEM BEFORE I TRADE WITH MY OWN MONEY."
And now point at your head with your index finger and say…
"I AM A CLEVER AND PATIENT FOREX TRADER AND I WILL NOT OPEN A LIVE TRADING ACCOUNT UNTIL I AM CONSISTENTLY TRADING PROFITABLY ON A DEMO ACCOUNT."
If you can't wait until you're profitable on a demo account, then there's very little (zero) chance you will be profitable when real money and emotions are on the line.
And if you're really that impatient, then at least try to demo trade for like 3 weeks.
You can hold off losing all your money for 3 weeks, riiiight?
The truth be told, it is perfectly normal to lose enthusiasm and focus while demo trading. It can get boring, especially when there's no carrot (or a Lambo) at the end of the stick to keep you going.
We understand this can happen and that's why we came up with a good way of spicing things up.
–
Meet Learn How To Trade Demo Trading Competition.
A completely free trading contest for all newbie traders!
Not only you can test your knowledge and strategies, but you can also interact with other newbie traders and exchange ideas or share thoughts on your current positions.
WIN, WIN? We think so!
Just click the link below to get involved.
–
Remember, you can be a winner, but as with all other aspects of life, it will take hard work, dedication, a little luck, and a whole lot of patience, dedication and good judgment.
Good luck and I hope to see you there!