How NOT to trade Forex Market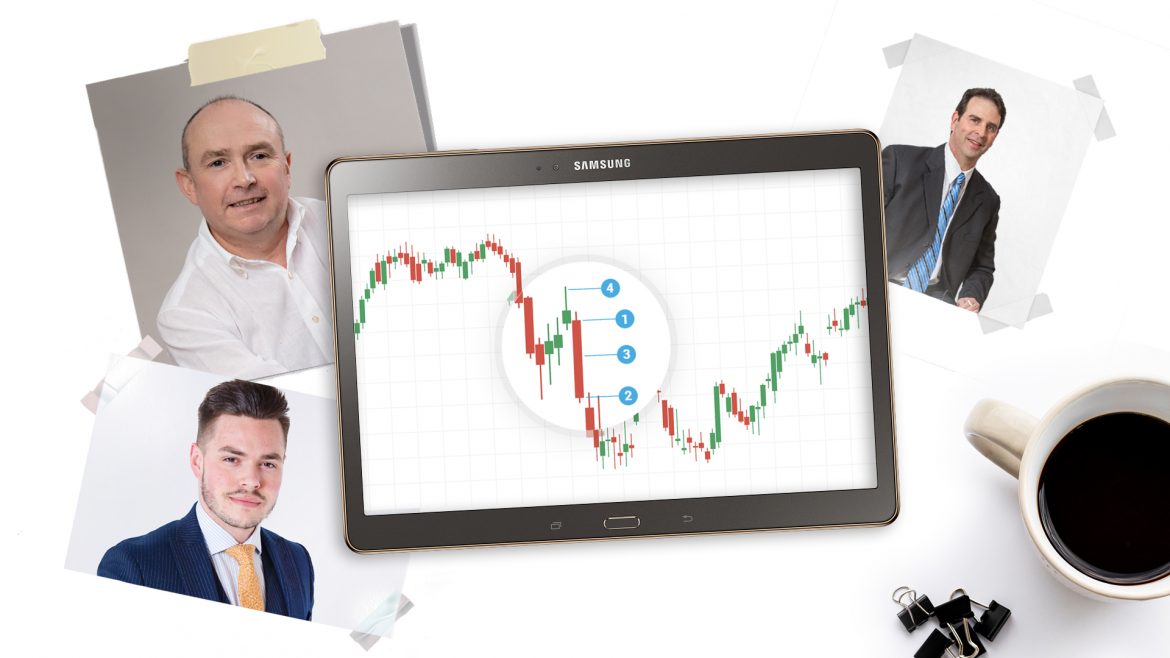 Are you gambling or trading?
In this blog, I'm going to show you a great tool that will dramatically improve the way you're trading, the way you're thinking, and your overall Forex game!

Intrigued? Let's get started.
Now, the question I want you to think about is: Are you a trader or are you a gambler? And does it really matter?
Firstly, yes. It does matter. It matters a great deal if you are doing this to make a consistent profit.
There's absolutely nothing wrong with gambling. In fact, it's a very popular pastime enjoyed by many.
After all, that's why there are so many casinos around the world!
The betting industry has massively taken over in the last 10 years. And since the uprising of the digital age, it is now possible to play poker with someone from the other side of the world.
Fun, isn't it?
But, for the vast majority, that's all it is. It's not a money-making venture. It's not setup for you to win. The casinos, the bookies they have an edge and that edge will always play out over time. Unfortunately, in their favour. But the problem is that the Forex market has become a breeding ground for gamblers, too. People think they can take on the market with ease. And it's the same ignorance that's often found in the casino.
But then again, I guess it's much more glamorous to call yourself a trader, right? Much better and more respectable than calling yourself a gambler.
But believe me, there is a big difference.
Ultimately, there are two different types of aspiring traders and subsequent learning curves.
One person will dip their toe in the water and quickly learn it's a steeper learning curve than they might have initially considered.
What's the other? Over trades, taking lots and lots of trades because they're especially driven by their emotions.
So, it's the semi-rational vs the completely irrational.
Whichever type you are, sooner or later you'll be asking yourself whether you can make a consistent living out of trading the markets.
Here's the solution to what you need to do first.
Take a step back.
Seriously.
The social norm conforms to this thinking – the more hours you spend at work, the more money you expect to get paid.
Well, this is not true for the Forex market. In fact, it's more about the preparation and patience than the screen time itself. And to feel prepared and patient, you need to remove all those extreme emotions.
So, how do you do that?
Firstly, you need to become a professional at the higher time frames. A lot of you might think that to make a lot of money in the market, you need to get in and out of the market regularly.
This is not true. You can make just as much money, if not more, by picking these higher probability setups like a sniper.
This will make you much more calculated. It will slow down your thought process, and you'll be thinking every trade setup through much more thoroughly, thus you'll be learning the art of preparation and patience, which are so crucial.
Now, the expert advisor will assist you in finding what are known as naked trading setups, and these are on the daily timeframe. You can download this for free by clicking here, and it can be used with any broker.
Not only will it show you which pairs you should be most interested in trading, but it will also send notifications to your smartphone should you be away from your computer.
I will now show you the crux of how it works on the screens.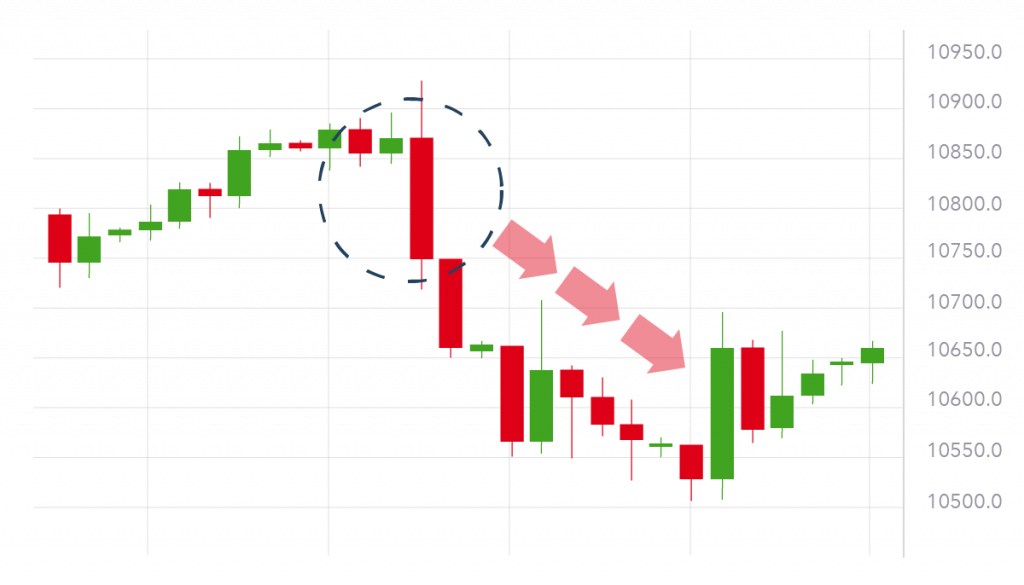 Using the example above, the indicator is looking for two types of trade setups at reversal points. A reversal point is where the market is potentially likely to change direction.
So, if the market is trending up, and then reverses down that would be known as a bearish reversal. If the market is trending down and finds a level, and then trades back up that would be known as a bullish reversal.
In the next example, we have the bullish engulfing pattern. It is the same thing as the bearish, but just in reverse.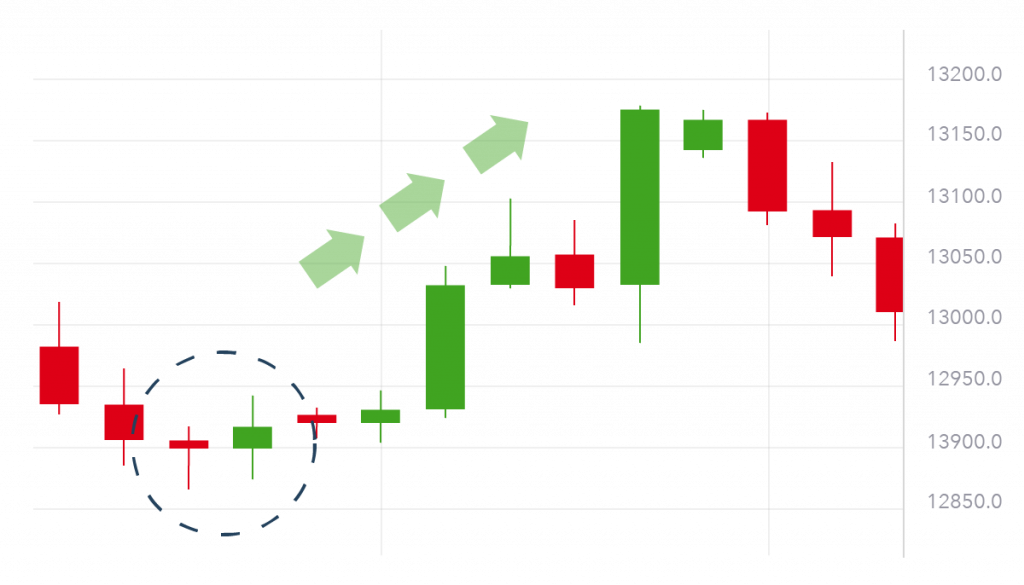 The market is trading down and you can see this candle completely engulfs the previous candle. It has a higher high, a lower low. The main body of the candle completely engulfs the previous main body as well. This has a high probability of a move to the upside. This is known as a bullish engulfing pattern.
Next up we have the bearish pin bar setup.
Another very powerful high probability setup. In this scenario, the market is trending and trading up. And the pin bar is developed. This shows us the market was trading higher, but then closed back lower than the previous bar. This is a bearish pin bar. This is a high probability setup that could indicate a move back down in that direction.
Next up is the bullish pin bar where the market is trending lower.
We extend to a new low but then closes back within the previous bar's main body. And the difference between the opening price and the closing price is in the top third of that range of that candle. That's the bullish pin bar.
This indicator monitors the market for you. Constantly, throughout the trading day and looks for particular high probability trade setups.
In the example below, you can see that I've selected the currency pairs that I'm interested in.
This is fully customisable, you can add in more currency pairs, you can take some away. It is your choice.
In the example above, you can see in red that the Expert Advisor says monitoring. That means it's monitoring all these different pairs for you, looking for a potential trade setup.
If a potential trade setup is developing throughout the trading date, this will turn orange and say set up building. At the end of the day, if the advisor has found a setup, it will turn green and say opportunity.
It's as simple as that. You would then go to that particular currency pair chart and do some simple analysis.
For those of you that are already familiar with what naked trading is about, you'll know that it's not a matter of taking every trade setup blindly. You need to analyse where these setups are found. Are they at key support and resistance levels? Of course, you need to apply risk management as well.
Another great add on that comes with this expert advisor is that you don't need to be at your machine all day long. If you're away from the desk, you can get push notifications sent to your smartphone should you wish to have that selected.
I hope you will find this tool useful. If you're already a naked trader, then you'll definitely want to get your hands on it. It will save you so much time sifting through the charts and trying to find a qualifying setup. But for many of you out there that are struggling to get out of the gambling mindset and into a professional one, then a simple pivot to the higher timeframe will be the best decision you've ever made. Using a naked trading strategy will help you remain objective and focused when it comes to consistent gains over the long run, which is what we are all here for, right?